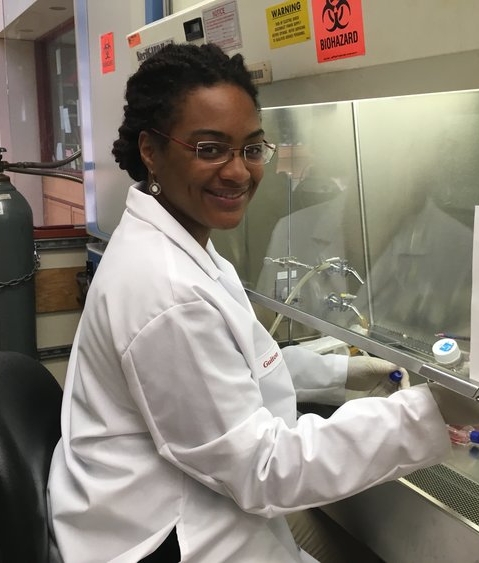 Dr. Pascale S. Guiton
Principal Investigator
Dr. Guiton is passionate about the microbial world (from bacteria to viruses to fungi and protozoans and helminths). She is a molecular microbiologist by training. Her lab focuses on understanding the biology of the amazing parasite, Toxoplasma gondii. Her goal as a principal investigator is to teach her mentees the love of a work well done in a laboratory setting and instill in them the skills required for rigorous scientific experimentations.
Dr. Guiton is a scientist-educator first and foremost! As such, she seeks that each student in her class becomes proficient in speaking the language of biology, understands the basic scientific principles, and values the contribution of the scientific method to our understanding of the world today. She actively avoids teaching biological sciences as rote learning; rather she believes it is an opportunity to enrich her students' day-to-day lives and contribute in making them fully informed citizens.
She values cross-cultural understanding, inclusiveness, and compassion, which are core values that she strives to nurture in her classroom and foster in her mentees. She is approachable and highly dedicated to the success of all her students. Her mentoring style in the lab is catered to each student according to their needs and their career goals. She strongly believes that her role is to set an example for her mentees, one that she takes very seriously.
For more about Dr. Guiton's professional activities, please see her curriculum vitae below.
Photo Credit: Alicja Cygan
Daniel Ho is currently a volunteer in Guiton lab. He has a BS in Microbiology. His current project focuses on the functional characterization of three developmentally regulated hypothetical proteins in Toxoplasma gondii. By working in the lab and trying new opportunities, Daniel believes he can become a better version of himself. He finds himself fortunate to be working alongside brilliant individuals, thus further improving his goals.
Emily Quach is currently a Master's student in Dr. Guiton's lab. She earned her Bachelor's of Science in Biotechnology with a concentration in microbiology and fermentation and a minor in technology management from UC Davis.

Emily is investigating how developmentally regulated metabolic enzymes contribute to stage conversion between bradyzoites and tachyzoites in Toxoplasma gondii.
Emily currently enjoys TAing Introduction to Clinical Microbiology (Biol 2025 at CSU East Bay) and being lab manager for Guiton lab.
Paula Rodriguez-Cruz is currently a lab volunteer who graduated from California State University East Bay, with a BS in Biological Sciences with a minor in chemistry. From a very young age she has had an interest in science-based subjects, especially those related to biology. She has always been intrigued by how living organisms function and how they are all linked. Paula is fascinated by what makes something 'alive', and the complexity and the very existence of the human body.
As a member of the Guiton Lab, she wants to develop the scientific skills that will provide her with a greater understanding of the environment and factors that affect living organisms. Specifically, her project focuses on understanding how proteins are targeted to the specialized secretory organelles in Toxoplasma gondii and other Apicomplexans.
Paula is a passionate, hardworking, and dedicated student that is striving to achieving her maximum potential.
Proyasha is a Master's student at the Guiton Lab. She holds a Master's degree in Biotechnology from Bangalore University, India.
Proyasha is interested in studying neglected diseases at the molecular level which led her to work on functional characterization of proteins inToxoplasma gondii which may be important for establishing chronic infection in hosts.
In her spare time, she loves to read and try out locally produced coffee!
Janak graduated from CSUEB in Spring of 2019. He is currently developing a series of plasmids for CRISPR/Cas9-mediated knockouts of hypothetical genes predicted to be involved in pathogenic processes of Toxoplasma gondii. Apart from research, he is interested in Advanced Biology, Physics and Chemistry, and loves to learn something from everyone. He is fun-loving, focused and passionate about school. Rising from India, he loves sports, especially martial arts, as well as music and dance.
New Lab Members Coming soon…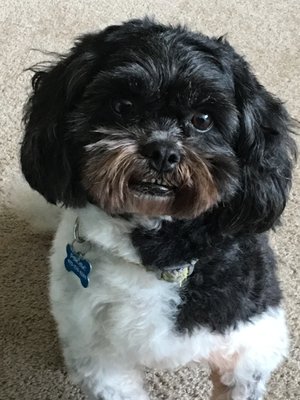 Ziggy

Lab Security &
Cuddling Officer
Ziggy is Dr. Guiton's best friend! He is a hypoallergenic 6-year old Shih-Tzu-Poodle. He has been Dr. Guiton's companion since he was 4-months old. He is a very happy puppy! From time to time, Ziggy visits Dr. Guiton's workplace to provide everyone with petting time and to bring more joy in the lab. But BEWARE! As the lab security officer, he makes sure no one violates the established safety rules!
Are you the next team member?